"High School Doesn't Last Forever"
The Foundations program teaches students funtional life skills to help them transition from high school to the real world. The program curriculum focuses on the fundamental life skills that provide young adults with ongoing independence.
Core Skills:
Using public transportation
Route planning & navigation
Understanding smart phones for functional use
Money management & creating a daily budget
Work placements
Social planning & creating a schedule
Meal preparation, nutrition, cooking, ordering at a restaurant
Social étiquette, conversation skills & friendship
Industrial arts & assembling furniture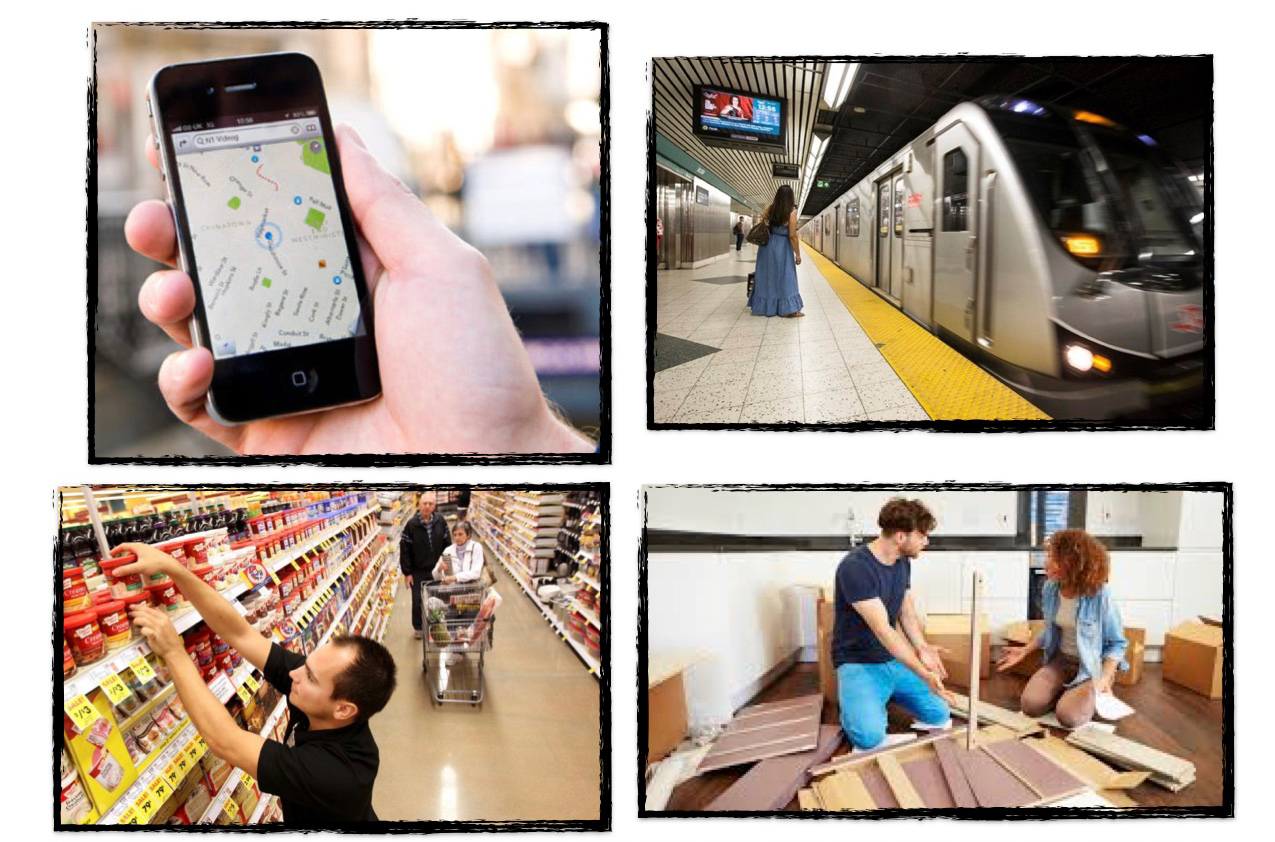 "The greatest gifts we can give our children are the roots of responsibility and the wings of independence."
Students learn independence skills by participating in motivating real life activities and going on fun social outings. It is through these experiences that our teachers provide hands on knowledge to best prepare our young adults for the real world.
Functional activites include:​​​​​​
TTC route planning
- Learn how to access bus schedule
- Understand the subway line, street cars and bus routes
- Using a TTC Presto card and how to pay for bus fare
- Download and navigate the TTC app on smart phone or tablet
- Access public wifi

Work Placement
- Students will learn to stock a shelf (grocery or toiletry)
- How to categorize products based on use
- Understand pricing, sales and labelling
- Volunteering at food bank / charity

Money Management
- Creating a budget
- Understanding expenses
- How to open a bank account
- Depositing and withdrawing funds from a chequing account
- Using a debit card
- Sign a signature

Restaurant
- Students will learn which restaurants serve various types of cuisines
- Navigate through the menu to choose meals that they like
- Order meals independently and make any modifications necessary
- Calculate a tip (understanding when and where it's appropriate to leave a tip)
- Use their own money or debit card and independently pay for their meals
- Nutrition guide lines

Social Planning
- Creating a weekly schedule
- Making plans with friends
- Understanding socially appropriate activities with peers
- Conversation skills

Industrial Arts
- Locating tools and appliances at a hardware store
- Understand the function of simple tools
- Lean how to replace lightbulbs, change batteries and change time on clocks and watches
- Assemble furniture by following an instruction manual

Library
- Learn to obtain a library card
- Use of librarian services
- Take out books, use computers